Wardroom:
Perfect for cocktail parties for 75 guests or small dinners up to 50 guests our Wardroom features a vaulted wood paneled ceiling and gas fireplace of Barnegat Bay.as well as an extensive view of the Barnegat Bay.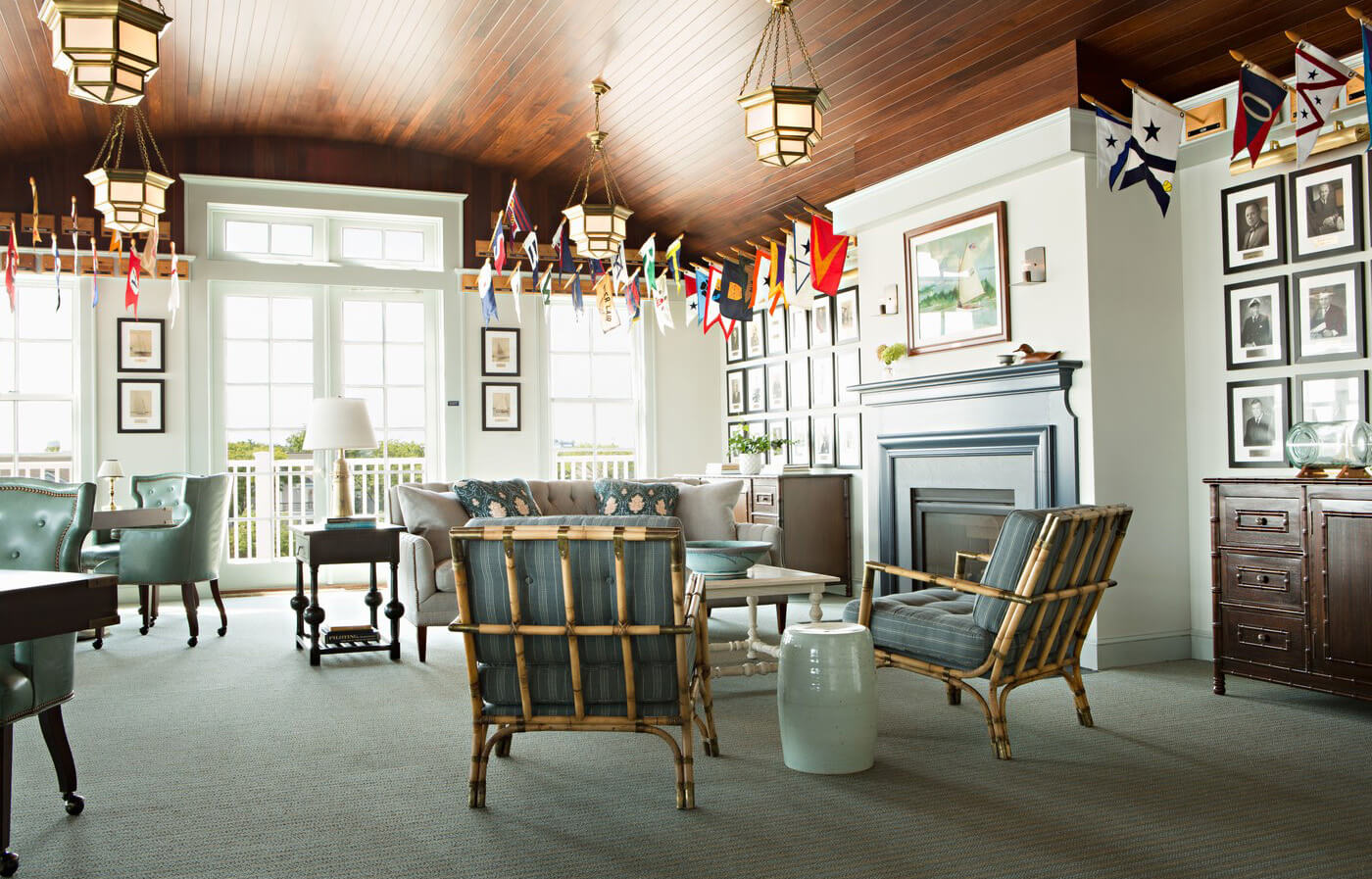 Olson & Rogers Room:
Utilized for more casual get togethers of up to 60 guests, the Olson & Rogers room opens up to our Main Deck for an outdoor experience, indoors.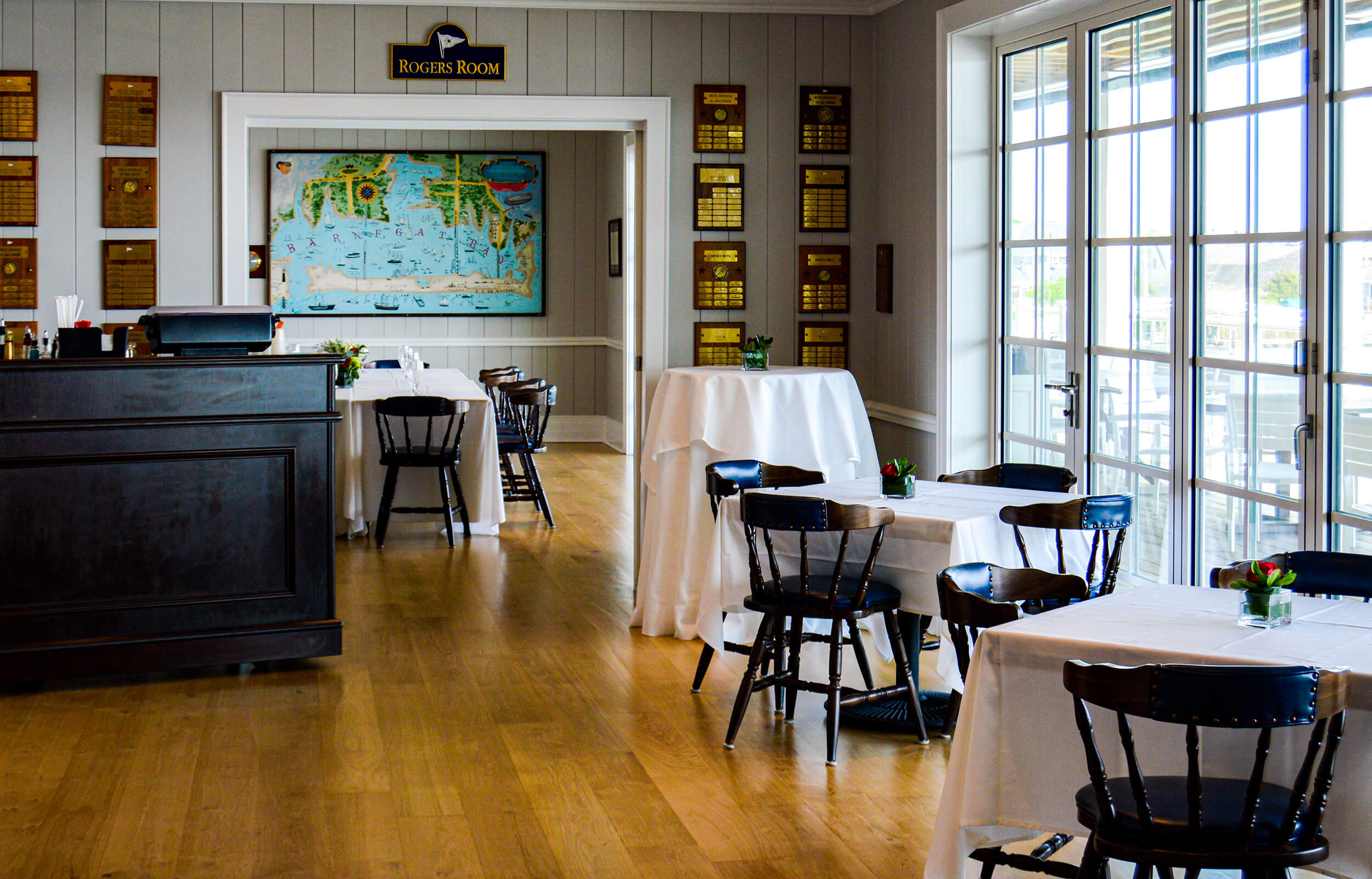 Barnegat Room & Bar:
From cocktail reception on your wedding day to a celebratory Sunday brunch or a special reunion dinner, this unique space featuring a dining hall tied into a casual bar setting can be used for a variety of events at any time of day. Located on our top deck, both the Barnegat Room and Bar open up to an outside porch with a panoramic view of the Barnegat Bay.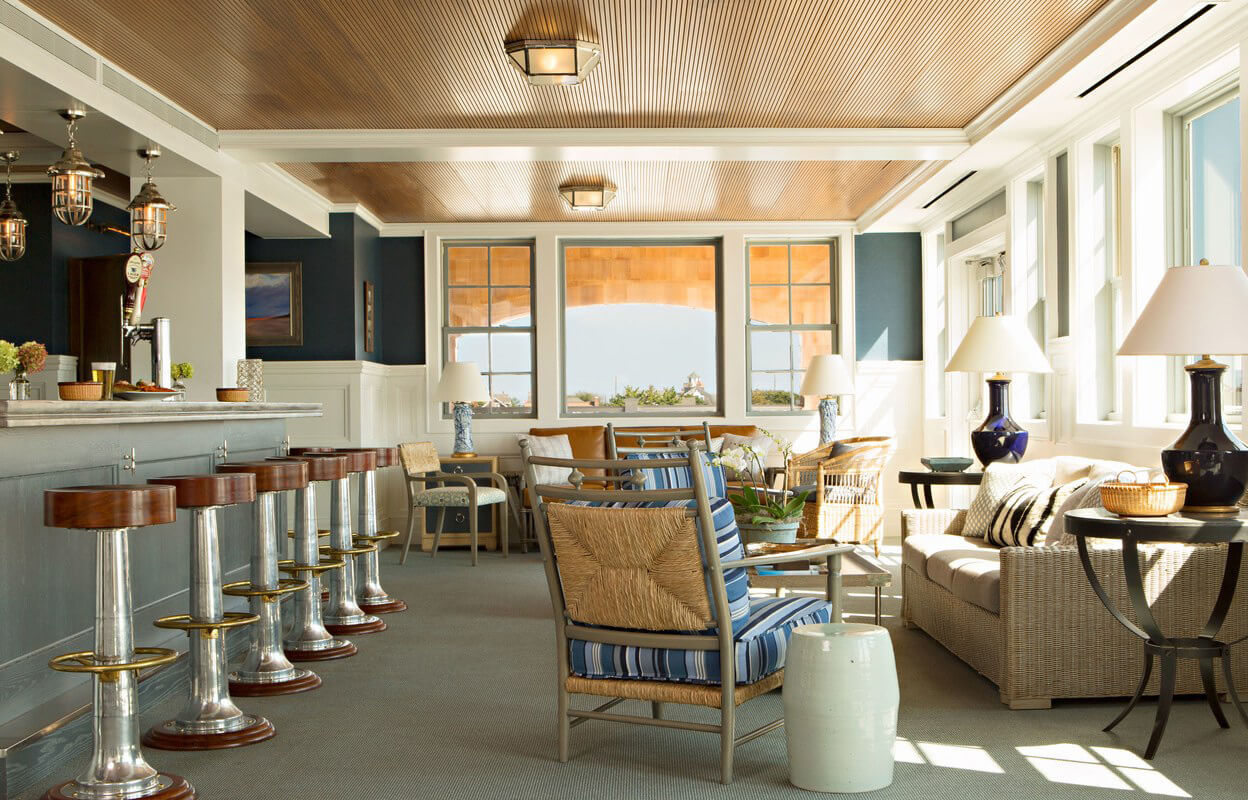 Ballroom:
The Ballroom accommodates 230 guests for a seated dinner, 170 with buffet stations or 300 for cocktail style receptions. Regardless of the size of your event, your guests will be mesmerized by the captivating views overlooking the northernmost portion of Barnegat Bay.